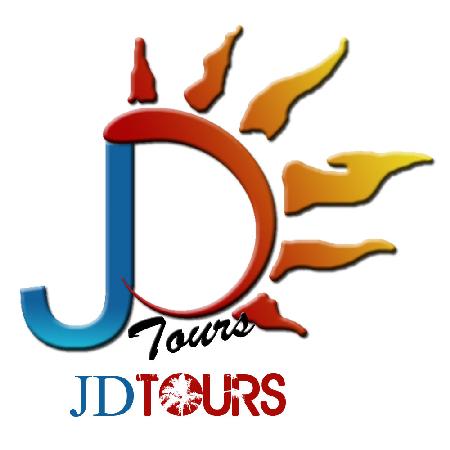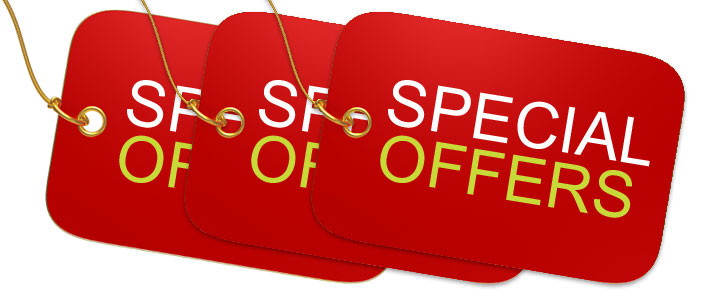 Email or call
800-375-7065
toll free
322-205-0556
mexico ​​
Jdtours.bucerias@gmail.com​
Your adventure begins with a scenic ocean cruise across Banderas Bay to the isolated cove of Las Caletas. Once on shore the gently lapping sea and swaying palms set the mood as you follow a torchlit trail past re-enactments of ancient rituals and customs. The dinner includes beef, chicken, fish, shrimp, freshly prepared vegetables, salads, and authentic handmade tortillas. Dessert trays boast brownies, pies, traditional rice pudding, and plenty of local fresh cut tropical fruit. A torch-lit pyramid sets the scene, creating the atmosphere for a mesmerizing and breathtaking theatrical performance. In a hypnotic and exhilarating spectacle, stories of an ancient civilization are told through live music and modern dance as one of Mexico's most innovative contemporary dance troupes transport you on a magical and mystical journey through time. After the show, end a perfect evening with a nightcap and dancing beneath the stars on the short cruise back to your point of departure. No other nightlife in Puerto Vallarta comes close to comparing to this amazingly unique experience..
Normal price
​
Adult - 149 usd
Kids - 139 usd ​​
JD Tour price
Adult - 127usd
Kids - 118 usd ​​​

Save up to 25% online
Book Now ​
Normal price
​
Adult - 119 usd
Kids - 119 usd ​​
JD Tour price
Adult - 103 usd
Kids - 103 usd ​​​
For all you thrill seekers, experiencing our Outdoor Adventure is an absolute must. An ecological rollercoaster ride fully loaded with excitement, challenges, and non-stop fun. With some of Mexico's highest and longest zip-lines, at almost 1,000 ft long and 250 ft high, and two thrilling waterslides. First you will go on a speedboat ride to Boca de Tomatlan, a perfect beach located on the south side of the bay. Next our 4x4 Mercedes Benz Unimogs will take you on an exhilarating off-road expedition 2,000 ft above sea level to our base camp deep into heart of the Sierra Madre Mountains. Accompanied by our expert guides and now fully equipped with a harness, your mule is ready to take you on a thrilling trek up the mountain, even deeper into the sub-tropical forest. Set in the jungle with the rest of the adventure, the new waterslides add even more excitement to your already full and thrilling day...

Normal price
​
Adult - 109 usd
Kids - 109 usd ​​
JD Tour price
Adult - 99usd
Kids - 99 usd ​​​

The Offroad Adventure is the ideal way to get off the beaten path and explore the real Mexico. Never shy to celebrate the wealth of natural resources and raw, breathtaking scenery of this area - we'll escort you by Unimog into the remote, traditional villages of the Mexican Outback and uncover the ecosystem and wildlife of the mountains and jungles of the Sierra Madre.We'll visit a local Mexican home, where you'll savour freshly prepared corn tortillas, beans and salsas hand-made on the spot by the resident matriarch. See how these typical Mexican families live sustainably, growing and preparing their own foods as they have for centuries.We then venture deeper in the forest vegetation, where we will have a 45 minute educational nature walk.

Departures
5:30pm & 7:00pm
Mon- Sat.​​
Departures
7:30 am or 1:00 pm
Monday - Saturday​​
Departures
8:00 am
Monday - Friday​
Located in a protected tropical forest just outside of Puerto Vallarta, you will zip through a stunning treetop canopy on a series of thrilling zip lines - include Mexico's longest and fastest zip line at over 1,200 meters (nearly 4,000 feet).In addition to exploring the jungle canopy from the zip lines, you'll also experience many other exciting activities. Like two amazing rappels off of elevated treetop platforms, a wobbly climb up the 15-meter (50 ft) high Crazy Ladder, fun ride on the Tarzan Swings, plus suspended walkways and hanging bridges. Next jump into some of the coolest vehicles around, Polaris RZR UTVs, and test your off road driving skills as you explore the jungle floor on our specially designed off road course. Sit side-by-side having a blast as you drop down steep grades, cross rocky river beds, climb up hills and more. Twist and turn as you slide down the hill on a crazy waterslide coming to a splashing stop before continuing your adventure. The whole family can stick together to enjoy the tour, dont forget to buy your pictures.!
Normal Price

Adult - 85 usd
Kids​ - 60 usd
JD Tour price

Adult - 75 usd
Kids - 55 usd
​​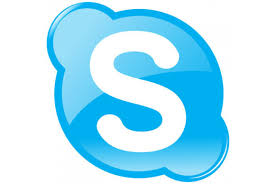 Home Copyright JD Tours 2015
​
Puerto Vallarta is famous for its beautiful sunsets, and there is nothing more peaceful and romantic than sailing across Banderas Bay as the sun dips into the deep blue waters of the Pacific. Just imagine glyding accross the bay with the nice breeze and a glass of wine to enjoy the best sunsets.Our sunset sailing charters are the ideal way to celebrate a birthday, honeymoon, anniversary, or the perfect ending to another unforgettable day in Puerto Vallarta. We'll help you unwind with some fine wine, cheeses and an open bar. And as the sunset dissolves into a starlit night, you can share a romantic kiss or two as you sail into a moment of love and quiteness.If you love clean air, brisk sailing, sunsets, night skies, and a hint of romance and style, join us for an evening you'll never forget.

Normal price
​
Adult - 99 usd
Kids - 99 usd ​​
JD Tour price
Adult -​​​ 109 usd Kids - 70 usd​​​
JD Tour price
Adult - 89 usd
Kids - 89 usd ​​​





The Marietas Islands are home to one of the most unique and beautiful beaches in the world. Known as the "Hidden Beach," this beach was formed by a collapse of the volcanic rock that makes up the island. Over time, a cave was created by the sea, providing the only access to this stunning beach. Once out at the islands, our bilingual eco-guides will get you set up for some amazing kayaking and snorkeling - even leading you on a guided trip. They create a fun, safe environment so you can focus on fun and exploring the rocky caverns. Don't miss out on the best snorkeling conditions ever! The waters around the Marietas Islands are as clear-as-can-be and the marine life is abundant. Our guides will take you snorkeling and introduce you to all the creatures that call Marietas home.


Enjoy a great ride to Majuitas and snorkel in the clear water in the bay . then on to Yelapa, It is one of the small villages that make up the native community along the southside of the Banderas Bay. Many people think of Yelapa as an island because there are no connecting roads and therefore, if you want to get there, you either need to take a boat, ride a horse or just walk and go through the jungle. The incomparable beauty and charm, as well as the simple lifestyle (electricity was connected less than 25 years ago!) has attracted visitors from all over the world. There are now about 500 international residents who have been captivated by the lifestyle and now call Yelapa their hometown.


JD Tour price
​
Adult - 75 usd
Kids - 55 usd
​​
Normal Price

Adult - 119 usd
Kids​ - 83 usd
JD Tour price
​
Adult - 105 usd
Kids - 70 usd
​​

We take you away from tourist areas and transport you to authentic Mexican fishing villages along the south coast of the bay. This multi-activity tour includes three stops that expose you to isolated, indigenous communities.Walk through a beautiful village of less than 500 inhabitants as our guide exposes you to the lifestyle and culture of this remote village. Interact with the community before a horseback trail ride through the mountains of Sierra Madre to a beautiful waterfall and swim hole where you can swim or relax and have a drink. We'll take you to a beautiful cove with rock reefs full of friendly tropical fish and interesting sea life. Go off on your own or join the guide as they educate you on the sea life and introduce you to the local creatures. After stay at the beautiful beach where we have sea kayaks, hammocks, sand rugs, coconuts & open bar but also the most amazing and authentic mexican grilled Steak & Chicken, vegetarian options, beans, salsa, quesadillas, cheesecake and more.



Departures
8:30 am
Sunday - Friday
Normal price
​
Adult - 119 usd
Kids - 83 usd ​​
Departures
5:30 pm
Monday - Friday
Normal price
​
Adult - 89 usd
Kids - 62 usd ​​
Departures
8:00 am
Mon - Friday
Departures
8:00 am
Mon, Tues, Wed, Friday
Normal Price

Adult - 99 usd
Kids​ - 99 usd
Departures
Various Departures
Daily
JD Tour price
​
Adult - 87 usd
Kids - 87 usd
​​

Are you ready for the newest and coolest adventure water sport around? If you are, then you have to try Flyboard. Though it may look very extreme, Flyboard is actually easy to learn and loads of fun right away. Come and get to know how it feels to be like superman flying over the water. Our professionally trained instructors will make sure you have a safe and amazing experience. The instructors have over 48 hours of formal training and are the most experienced instructors in Vallarta. Not only are they expert Flyboarders, they have spent hours teaching people of all levels how to fly. Don't miss out on the chance to "fly" in Vallarta! It may look extreme and difficult, but it is not. People of all ages, men and women, and everyone has an amazing time. Because anyone can "fly," it makes Flyboard a perfect activity for families with teens and couples of all ages.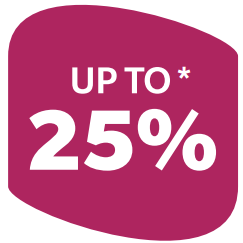 ASK FOR THE PREMIER VIP NOW AVAILABLE