Email or call
322-168-5424
322-205-0556
mexico ​​
Jdtours.bucerias@gmail.com​
Go for adventure on this wild ride, leaving from Puerto Vallarta or next to the airport only this tour is 3.5 hours of ATV adventure. Beginning with a tutorial you will learn the basics of the ATV then depart on your tour. You will drive down roads, trails, up. mountains and through rivers stopping at a beautiful ranch for a tequila tour..
​
​A delicious lunch is available, if desired, but is not included in the price of the tour. To finish this ride, you navagate down the mountains through farms and rivers and back to your starting location...

Normal price
​
Adult.- 70 usd
Double - 59 usd ​​
JD Tour price
50usd Single
60usd Double
Save up to 25% online
Book Now ​
JD Tour price
​​1-2 persons
100usd​
​3-4 persons​
150usd​
​
Cruise through back roads, trails, river beds, up and down mountain ranges on one of our newer Polaris Razors. Made for speed and exitment adventures these Razors are awesome in every way you ride them . Leaving either from Puerto Vallarta airport area this journey will keep your eyes' wide open with exitement and scenery. Take a friend with you and enjoy this wonderful tour or bring the family along to join you, we have 2 seaters and 4 seaters. This tour is one of our reccomended tour to our customers for the ammount of things you can see and do.

Normal price
​
Adult single atv - 142 usd
Adult double atv - 223usd ​​
JD Tour price
Adult - 100 usd Double -150 usd​


Departures
9:00am or 1:30pm daily​
From airport base or downtown only​
Departures
8:30am or 1:30pm
Daily​
Lookin for speed and adredeline Canopy River combo is great s for both young and adults. Located in the Sierra Madre mountains with 13 zipline over top of the River Cuale. Canopy River is one of the most beautiful locations for a canopy tour. With lines almost up to one half of a mile long the and stunning views you can not beat the experience. Next enojy a 2 hour adventure ride around the famous rio cuale through river beds and up and down the famous trails of the sierra madre mountains .After a stupendes day at Canopy River enjoy one of many hammocks that are awesome to lay on while your are waiting to return or also enjoy a great lunch inside the facilities (food not included) , great service and food. Dont forget you can purchase your photos and video too.!!!

Departures
7:50 am or 11:50 am Daily​
No pregnant women
Minimun 6 years old on double Atv
Drivers licence required
Restrictions
No pregnant women

Restrictions No pregnant women
minimun 6 years old
maximum 250 lbs​​ ​
Home Copyright JD Tours 2015
​
Restrictions
No pregnant women
Minimun 6 years old on double Atv

JD Tour price
60usd Single
75usd Double
Departures
10.00am monday to friday
Normal price
​
Adult - 80. usd
Double - 110 usd ​​
Come on out for the best atv ride in Bucerias, and into the sierra madre.. mountains located in bahia de banderas. You will riding through all jungle like trails with lots of things to stop and learn about too. These new polaris and honda atvs are ready to drive through rivers and rocks with non stop fun with our guide. You will have a quick stop to have lunch, beer or even a magarita at the Rancho Jaguar, dont forget to pack a backpack and bring swimming trunks. They have an all natural pool that you can have a quick swim before heading back to the ranch...
For the moment there are no departures from Bucerias until further notice.
Departures from Bucerias.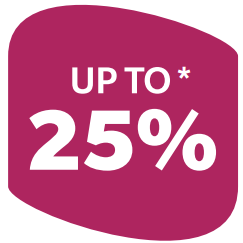 Normal price
​
Adult - 125 usd
Double - 185 usd ​​